Webinar
SCROLL DOWN TO COURSE CONTENT TO ACCESS THE WEBINAR.
THIS IS A RECORDING OF A 6/15/21 Webinar. CME is NOT available for this playback recording of this learning session.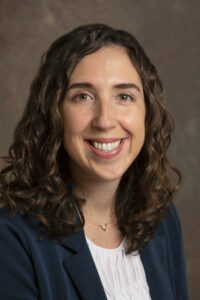 Valerie Earnshaw, Associate Professor, Human Development and Family Sciences, February 12, 2020.
https://earnshawlab.org/
Learning Objectives:
After this learning session, attendees will be able to:
Define stigma and describe how stigma impacts health outcomes in the context of HIV, SUD, and other chronic diseases.
Summarize research findings on associations between stigma prevention and treatment outcomes within the contexts of HIV and SUD.
Identify intervention tools to reduce stigma and enhance resilience to stigma
Topics
A variety of the listed topics will be discussed at this event.
Harm Reduction/Safe Injection
Linkage to Care
Retention and/or re-engagement in care
Stigma and HIV outcomes
Substance use disorders
Opioid use disorder
Stigma and SUD/OUD outcomes
Stigma or discrimination
Relationship Building